CALL (407) 258-1613 OR
FILL OUT FORM BELOW TO REQUEST
YOUR FREE STUCCO QUOTE
Stucco Repair Sanford FL- Free Estimates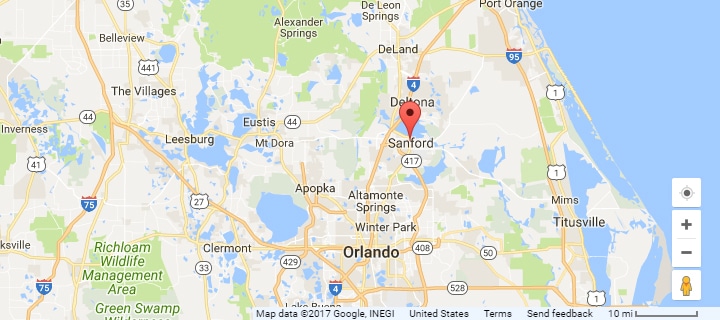 Need stucco repair Sanford FL? You found Stucco HQ! In Sanford, FL we provide stucco services through our partnership with Stucco and Home Renovations, LLC. Your home is much more than a financial investment. It is where you raise your family, spend quality time with your friends, and it also serves as escape from the pressures of this life. Your home is not only the biggest single investment made during your lifetime, at times it could be one of the most stressful.
Do not let "stucco gone bad" take it all away. Professional stucco repair Sanford FL contractor will help you protect your home, family and your belongings with affordable stucco repair services. It is our understanding that not every size fits all when it comes to stucco repairs. So we will provide the perfect stucco repair solution to take care of your unique situation.
Stucco HQ offers residential stucco repair as well as commercial stucco repair services. We cater to homeowners with small homes and large homes, we are extremely happy to take care of you if you are a large commercial property manager or owner. We have the right equipment and we are fully staffed to handle even a large project that involves a commercial building with multiple floors.
Stucco Repair Sanford FL – Call Our Office (407) 258-1613 To Set Up Free Estimate
MAKING STUCCO REPAIRS QUICK, SIMPLE AND EASY
Stucco Repair, Stucco Removal, Stucco Installation Contractor In Sanford, FL
Save Money With Stucco Repair Sanford FL Pros
An exterior stucco inspection during our free estimate appointment will present you with essential facts about condition of your stucco siding. Having a qualified, experienced estimator look at your stucco issues provides you with necessary tools to assess stucco problems and to suggest stucco repair remedy. Finding good and reliable stucco contractor can be complicated enough, but add in the fact that they have to be experienced, trustworthy, affordable and available right now. Lucky for you, there is Stucco HQ. An you just landed on our website. Please look around utilize everything it has to offer. Especially our Free Stucco Repair Estimate Request Form.
Everyone we know loves to save money and with Stucco HQ it is not hard to do at all. We make it simple and easy. Along with offering great service we work close with our stucco suppliers who give us deep discounts based on our yearly volume and buying power. We are excited to pass these discounts onto our customers. Enjoy the benefits of saving your hard earn cash with leveraging our relationships and work load.
Stucco HQ can remove all of your stucco repair, installation or removal problems and give you and your family peace of mind so you can feel secure about permanent solutions our company offers. Our stucco repair service portfolio contains services like stucco crack repair, stucco chimney repair, stucco wall repair, stucco hole repair, every kind of exterior stucco repair options, just to name a few.
Few companies offer what our customers come to expect from Stucco HQ. Reviews and "Before & After" pictures can only tell so much about our expertise and dedication to your stucco repair, stucco removal or stucco installation project. To get the full experience we invite you to give us a call and schedule an appointment for free no-obligation estimate. That is how the headache-free no-surprise process starts. And you would absolutely love the way you feel when it is all said and done and this stucco repair project is completed.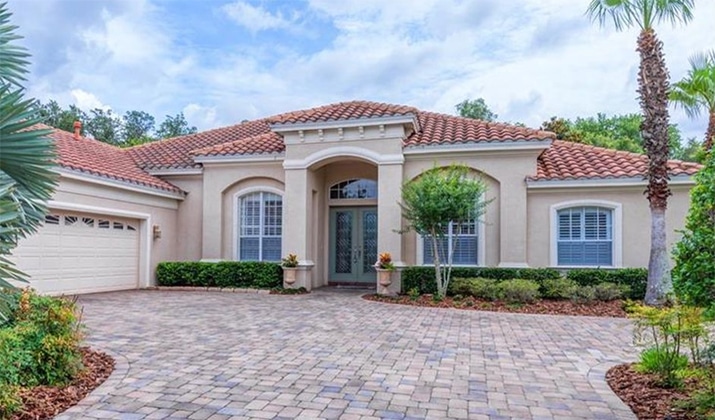 Choose Stucco Repair Sanford FL Pros
You owe it to yourself to explore the possibility of excellent stucco repair experience. We encourage you to see for yourself how many years of experience in stucco repair delivers on our promises to impress you as all around impeccable stucco repair contractor Sanford FL. We offer a wide variety or stucco installation and stucco removal services.
We are at the forefront of stucco repair Sanford FL industry as a standard bearer of excellence. Always on the cutting edge of new stucco repair and stucco application techniques.
We take great pride in being able to safeguard your largest investment – your home – from further physical damage of your home's exterior. We use only qualified licensed and insured stucco repair professionals who employ our proven solutions which prevent your home becoming unsafe for your family.
Stucco HQ guarantees top quality materials, top notch workmanship and quick delivery on our stucco repair and renovation promises.
Our company is dedicated to producing high quality stucco repair work. By emphasizing that we working with Licensed and Insured stucco contractor in Sanford, Florida we letting you know that we are responsible to you for delivering quality work. Stucco HQ offers just what you are looking for – simple and smooth stucco repair process which will make your home looking and feeling a lot better. During stucco repair project we assure you that our entire crew will be courteous, polite, and professional.
Complete and Objective Stucco Repair Sanford FL Inspections
Normal stucco inspection will include a complete visual and operational inspection of your exterior stucco. Our estimators have years on the job experience which you can not substitute with a few months of schooling. They masterfully with meticulous attention to detail analyze the problem and prescribe a solution that will rid of this stucco issue without a trace.
Part of Stucco HQ's mission is to emphasize quality and excellence while doing our best possible stucco repair, stucco removal or stucco application work. And this mission starts with your first meeting with our representatives. Our estimator's job to make sure that assigned repairs will include only the steps necessary to ensure that exterior of your home is restored to its working condition with minimal out of pocket investments for you as a home or commercial building owner/manager.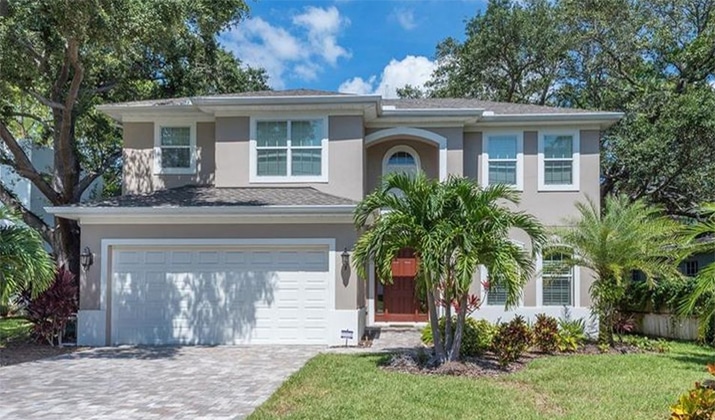 Stucco Repair Sanford, FL – Free Estimates Available – Call (407) 258-1613 Today!
Begin Stress Free Stucco Repair Sanford FL Project
Protecting your family's home begins with calling Stucco HQ. We make American dream of home ownership simple and easy. To book your no strings attached free stucco repair Sanford quote please call our office at (407) 258-1613 and speak to our fantastic office staff. You will see the thoroughness and dedication that Stucco HQ – your Stucco Repair Sanford FL contractor can give. Our knowledgeable estimators have been dedicated to appoint the best stucco repair solutions for your stucco repair issues.
By providing you with free quotes upfront and being transparent with our intentions we are following our vision to have our company's name be synonymous with the highest standard of excellence in custom stucco repair, application or removal industry in Northeast Florida. We would love for Stucco HQ to be your top choice for affordable first-rate stucco repair service. Check out our Yelp stucco repair reviews.
For answers to any questions simply call our office during business hours. See why so many people choose Stucco HQ as their stucco repair contractors Sanford FL.
Stucco HQ Offers Stucco Repair Services in These Areas
Please Share Your Great Experience Working With Stucco HQ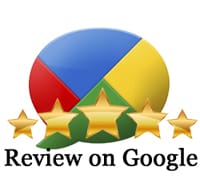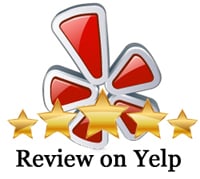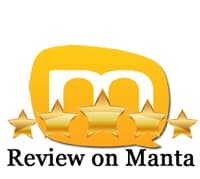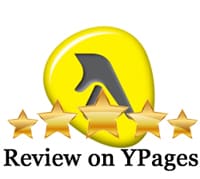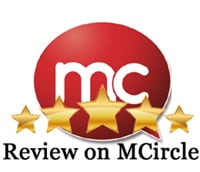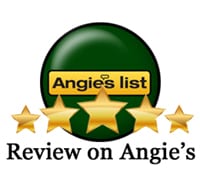 We Always Appreciate And Welcome Your Honest Reviews!
Stucco Repair Sanford FL DIY Projects
For those of you who just love to do everything yourself we want to point out that it is always appropriate to use a Licensed and Insured stucco contractor. They would already have all the necessary tools and experience to know what to do and maybe more importantly what not to do. But we also understand that there are some small projects that you can do yourself.
For that reason we have created a page where we share Stucco Repair Insights of the industry. On this page you can even learn things like How To Find Right Stucco Repair Contractors In FL and a lot more to help you successfully finish what you started.
Stucco Repair Sanford, FL – Schedule Free Quote – Call (407) 258-1613 Today!
Stucco HQ of Sanford
Stucco HQ
Sanford, FL

Mon-Fri: 8am-7pm
Sat: 9am-5pm
Sun: Closed
(407) 258-1613
Why Stucco HQ
Free Stucco Quotes
Dependable Service
Competitive Pricing
Years Of Experience
High Customer Satisfaction
Professional & Friendly Staff
Residential Stucco Services
Commercial Stucco Services
Nearby Service Areas
Alaqua Lakes, FL
Astor Farms, FL
Heathrow, FL
Lake Mary, FL
Lake Monroe, FL
Midway, FL
Valdez, FL
Wilson Corner, FL
SERVICE AREA ZIPCODES
---
STUCCO PROS
Join Our Team Of Service Providers