CALL (754) 218-2394 OR
FILL OUT FORM BELOW TO REQUEST
YOUR FREE STUCCO QUOTE
Stucco Repair Pompano Beach FL
Free Quotes (754) 218-2394
Need stucco repair contractor in Pompano Beach, FL? You have found Stucco HQ of Pompano Beach. Protecting your home and making it more attractive is our passion. It is where you raise your family, spend quality time with your friends, and it also serves as escape from the pressures of this life.
Our stucco repair, stucco installation and stucco removal company will help you breathe easier by eliminating the risk of stucco problems getting worse and incurring extra expenses that are unnecessary. We provide all types of stucco repair services including stucco crack repair – where we take care of cracks in stucco, traditional stucco repair, stucco hole repair, stucco water damage, stucco chimney repair, and more… We are your local stucco repair experts and we are here to take care of all your stucco damage repair needs.
When you hire us you can count on superior quality workmanship and our competitive pricing. At a time when homeowners or commercial property owners are stressed out with stucco repair issues due to insufficient stucco maintenance, improperly repaired or installed stucco, we can offer you peace of mind. We got you covered in Pompano Beach, FL. Just read our reviews online.
Timely Stucco Damage Repair
Identifying and repairing stucco damage in a timely manner and according to stucco manufacturers' recommendations is essential for homeowners and commercial property owners. Prompt attention to stucco damage can save them significant amounts of money in the long run. Engaging the services of reputable stucco repair contractors is crucial for ensuring a thorough and effective repair process.
When stucco damage is discovered, it is crucial to address it as soon as possible. Even small stucco cracks can worsen over time, leading to more extensive and costly repairs. By tackling the problem early on, property owners can prevent further deterioration and the need for a large-scale stucco project.
Several factors contribute to stucco damage. House settling and the sometimes rough climate in Florida can accelerate wear and tear. If left unattended, water can infiltrate the stucco system, causing more extensive damage, including mold growth and structural issues.
Neglecting stucco damage can result in escalating repair costs. However, scheduling timely exterior stucco repairs can save homeowners and commercial property owners significant amounts of money. As Pompano Beach Chamber of Commerce says about every exterior repairs – by acting promptly, homeowners and business owners can prevent the damage from spreading and impacting larger areas of the property.
To ensure the best outcome, property owners should seek free stucco quotes from local stucco professionals. Stucco experts with a good track record and local experience will precisely assess the damage and suggest effective repair options. A local team is familiar with the unique challenges posed by the environment and can provide targeted and long-lasting repairs.
In conclusion, addressing stucco damage as soon as it is discovered is crucial for homeowners and commercial property owners. Timely repairs prevent minor issues from escalating into larger, costlier problems. By engaging the services of expert stucco contractors and taking swift action, property owners can protect their investment, maintain the integrity of their structures, and save money in the long run.
Stucco Repair Pompano Beach, FL – Free Estimate Offered – Call (754) 218-2394 Today!
MAKING STUCCO REPAIRS QUICK, SIMPLE AND EASY
Stucco Repair and Stucco Installation Contractor In Pompano Beach, FL
Choose Stucco Repair Pompano Beach FL Pros
You owe it to yourself to explore the possibility of excellent stucco repair experience. We encourage you to see for yourself how many years of experience in stucco repair delivers on our promises to impress you as all around impeccable stucco repair contractor Pompano Beach FL. It is our company policy to always provide written stucco repair estimate. This way everybody involved are on the same page and all of the obligations and expectations are spelled out. We are at the forefront of stucco repair Pompano Beach FL industry as a standard bearer of excellence. Estimate for stucco are done by highly trained estimators. In Pompano Beach, FL we use only qualified licensed and insured stucco repair professionals who employ our proven solutions which prevent your home becoming unsafe for your family.
Each stucco repair project is unique. When you hire Stucco HQ of Pompano Beach you are putting our experienced stucco repair technicians to work for you using their professional expertise and problem solving skills. Most of them even belong to Gold Coast Builders Association. It is very important for you to know that our professional estimators use a guide to give you precise quote for any essential stucco repairs. If you need to know stucco crack repair cost, stucco chimney repair cost, synthetic stucco repair cost, or if you need stucco wall estimate. Everything will be discussed in the beginning; cost, time-frames, etc. Stucco HQ offers excellent quality stucco repair, stucco installation or stucco removal services at reasonable rates. Our goal is to create a positive experience in your life during the time when you are stressed out with stucco issues.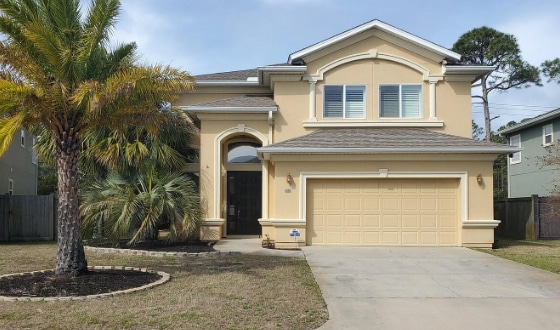 Free Stucco Repair Quotes in Pompano Beach FL
It can always be very inconvenient when your home exterior has stucco repair issues and you need to take the time out of your busy life and meet with stucco contractors for a quote. Our estimators have years on the job experience which you cannot substitute with a few months of schooling.
We pride ourselves on being able to install stucco or lath and plaster like it should be installed the first time around, without any even minor hiccups and mistakes. We are determined to save you not only your money, but your time as well. When you place a call into our office requesting free written quote we will notify one of our experienced estimator on staff who will contact you directly. They will usually call you back right away to set up an appointment for on-location estimate. There are multiple stucco problems that can bring about stucco damage which will need our stucco repair services.
Stucco Repair by Licensed Professionals
So whether you need to stucco retaining wall, have hairline cracks in stucco, thinking of repairing stucco wall cracks, need restucco contractor, have stucco woodpecker damage and need woodpecker stucco repair (yes, that exists) remember that the only stucco call you need to make is to Stucco HQ – your local stucco repair company and reliable stucco contractor.
By providing you with free quotes upfront and being transparent with our intentions we are following our vision to have our company's name be synonymous with the highest standard of excellence in custom stucco repair, application or removal industry in South Florida. We would love for Stucco HQ to be your top choice for affordable first-rate stucco repair service. Stucco HQ looks forward to making your home and family a priority in our lives and take care of your stucco repair, stucco installation and/or stucco removal issues. Call our office at (754) 218-2394 to schedule free no-strings attached quote.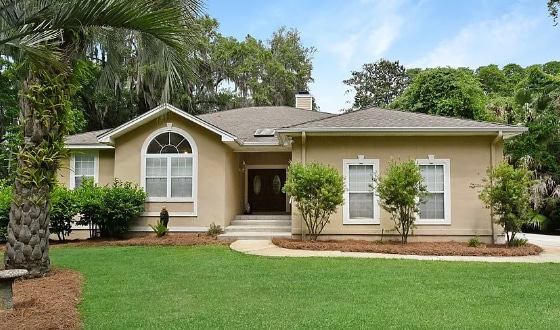 Hiring licensed and insured local stucco contractors is crucial for stucco repair work in Pompano Beach, FL. These stucco experts have the skills and expertise required to provide excellent results. They are prepared to manage any issue of stucco repair with efficiency and effectiveness thanks to their experience and on-the-job training.
There are various benefits to hiring stucco repair specialists from reliable stucco businesses. They are highly qualified, so you can be sure that your project will be completed perfectly. Second, their certification and insurance give you piece of mind by shielding you from responsibility and potential harm. Additionally, hiring licensed stucco experts ensures compliance with local regulations and building codes.
Furthermore, licensed stucco contractors offer the best warranty options, reflecting their confidence in the quality of their work. This warranty provides assurance that your stucco repair project is built to last, with any potential issues addressed promptly.
In summary, when it comes to stucco repairs, entrusting the job to licensed and insured stucco professionals guarantees the best possible results. Their expertise, qualifications, and warranty options ensure a successful outcome, making them the ideal choice for your stucco repair needs.
Stucco Repair Pompano Beach, FL – Free Estimate Offered – Call (754) 218-2394 Today!
Stucco Repair Pompano Beach FL Services
Stucco HQ employs and works only with highly experienced stucco repair contractors with a lot of on-the-job training and is qualified to take care of any stucco challenge that they come across. They have been through a lot of stucco damage situation to know what works and what does not and will chose the best repair methods that will bring best possible solutions.
Few companies offer what our customers come to expect from Stucco HQ. Reviews and "Before & After" pictures can only tell so much about our expertise and dedication to your stucco repair, stucco removal or stucco installation project. We bring the same excellent quality to small and large stucco projects alike. And reasonably price any project no matter the size of it. Stucco HQ offers free quotes in writing to eliminate any misunderstanding in our agreements and pricing structure. Stucco HQ has made easy for home owners to find stucco contractor in Pompano Beach, FL. One call will take care of it all.
Stucco Repair and Painting Services
At Stucco HQ of Pompano Beach, we offer comprehensive stucco repair and painting services that enhance both the integrity and curb appeal of your home. Our team of skilled professionals specializes in exterior stucco repair and painting, ensuring high-quality workmanship and the use of top-notch stucco materials.
When it comes to stucco painting, we understand the importance of selecting the best paint for exterior stucco to ensure long-lasting results. Our goal is to exceed your expectations by delivering exceptional services within agreed-upon time frames and budget constraints.
Our stucco repair and painting professionals take pride in their meticulous approach to every project. We not only focus on delivering outstanding results but also prioritize the cleanliness of your property. You can trust us to clean up the job site thoroughly once the project is complete, leaving your home looking beautiful and well-maintained.
With Stucco HQ of Pompano Beach, you can expect reliable and professional stucco repair and painting services that transform the appearance of your home while preserving its structural integrity. We are dedicated to providing the highest level of customer satisfaction through our attention to detail, craftsmanship, and commitment to delivering on our promises.
Stucco Chimney Repair
At Stucco HQ of Pompano Beach, our expert chimney stucco repair professionals offer top-notch stucco chimney repair services. Our team of local stucco contractors consists of a seasoned stucco crew and highly skilled experts with extensive knowledge of chimney stucco repairs. We are aware of specific challenges that stucco chimneys can bring, and our specialists have the necessary tools and skills are prepared to handle any problem. We have the knowledge and experience to offer outstanding results on everything from tiny repairs to extensive stucco chimney repair projects.
If you have any questions or concerns about your stucco chimney repair project, our skilled stucco team is prepared to take care of all of them. We work hard to deliver excellent customer service, making sure you are at ease and informed at every step of the way.
With Stucco HQ of Pompano Beach, you can trust that your stucco chimney repair needs will be handled with the utmost professionalism and care. We are committed to delivering high-quality services and ensuring the long-lasting durability and beauty of your chimney.
Stucco Crack Repair
Stucco HQ of Pompano Beach offers exceptional stucco crack repair services, specializing in both exterior stucco crack repair and addressing various types of cracks. It is crucial to repair stucco cracks as soon as they are discovered to prevent further damage and maintain the structural integrity of your property. From hairline cracks to large, deep, or long vertical cracks, our team of local stucco experts is well-versed in identifying and addressing different types of stucco cracks. Whether it's spider cracks or other forms of damage, we have the expertise to provide effective solutions.
Our skilled stucco crew understands the importance of prompt action to prevent cracks from worsening over time. With our high-quality materials and advanced repair techniques, we ensure that your stucco crack repairs are performed to the highest standards. At Stucco HQ, we take pride in being one of the leading stucco companies in the area, known for our attention to detail and commitment to customer satisfaction. Trust our reliable stucco contractors to restore the beauty and durability of your stucco surfaces through our top-of-the-line stucco crack repair services.
Stucco Repair Around Windows and Doors
At Stucco HQ of Pompano Beach, we collaborate with top local stucco contractors who excel in providing high-quality stucco repair services around windows and doors. Whether you need stucco repairs due to new exterior doors being installed, new windows being installed or repaired, or simply addressing existing issues, our team is well-equipped to handle the job. Our experienced stucco contractors specialize in repairing stucco around windows and doors, ensuring a seamless and durable finish. With their expertise and skill, they can effectively fix stucco, blending it seamlessly with the surrounding areas.
We prioritize using only quality stucco materials to ensure long-lasting results and customer satisfaction. Our stucco repair experts are dedicated to delivering exceptional craftsmanship and attention to detail, leaving your windows and doors looking flawless and well-maintained. When it comes to stucco repair around windows and doors, trust Stucco HQ of Pompano Beach to provide reliable and professional services. We take pride in our team of skilled stucco contractors who are committed to exceeding your expectations and enhancing the overall aesthetic appeal of your property.
Please Share Your Great Experience Working With Stucco HQ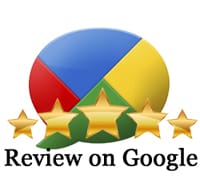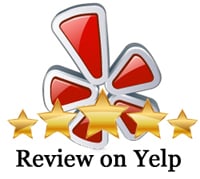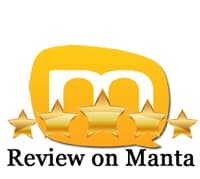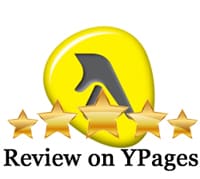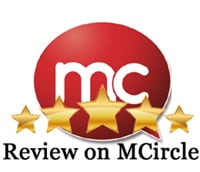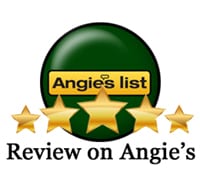 We Always Appreciate And Welcome Your Honest Reviews!
Contact Stucco HQ – Stucco Repair Pompano Beach FL Company
Are you a homeowner or commercial property owner in need of reliable stucco repair or stucco installation services? Look no further than Stucco HQ of Pompano Beach! Our experienced local stucco repair and installation contractors are here to provide you with top-notch service and high-quality materials. Contact us today for a free stucco repair quote and experience peace of mind knowing that your project will be completed within agreed timeframes and budget. Whether you need assistance fixing exterior stucco or require a complete stucco installation, our team is dedicated to delivering quality work that exceeds your expectations.
At Stucco HQ of Pompano Beach, we back our services with the best-in-business warranty, ensuring your satisfaction and the long-lasting durability of our work. Call our local office now and request a free quote. Our friendly staff and knowledgeable stucco crew are ready to assist you with any questions or concerns you may have. Don't wait, contact Stucco HQ of Pompano Beach today for all your stucco repair and installation needs! call our office at (754) 218-2394 and our friendly staff will help you schedule a free stucco repair or stucco installation quote.
Stucco Repair Coral Springs, FL – Free Estimate Offered – Call (754) 218-2394 Today!
Pompano Beach Office
Pompano Beach, FL 32065

Mon-Fri: 8am-7pm
Sat: 9am-5pm
Sun: Closed
(754) 218-2394
Why Stucco HQ
Free Stucco Quotes
Dependable Service
Competitive Pricing
Years Of Experience
High Customer Satisfaction
Professional & Friendly Staff
Residential Stucco Services
Commercial Stucco Services
Nearby Service Areas
Palm Aire Country Club, FL
SERVICE AREA ZIPCODES
33060,
33062,
33064,
33069,
33309,
---
STUCCO PROS